Providing Maintenance Solutions for the Toughest Environments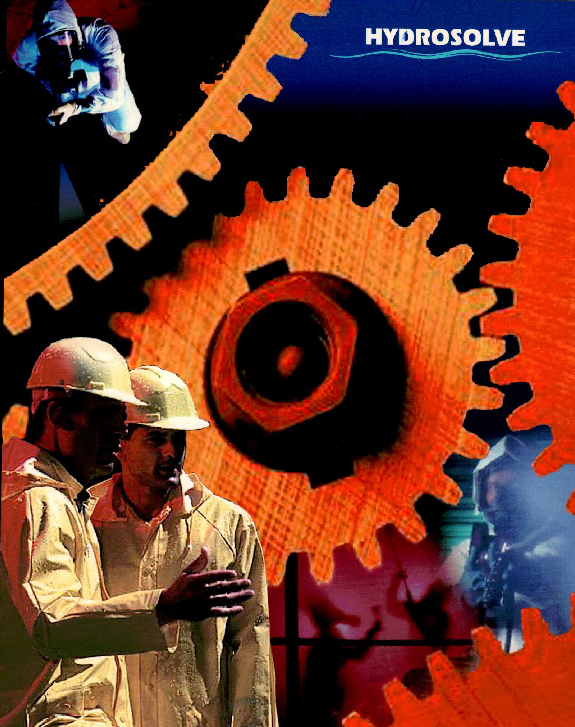 Hydrosolve, Inc.
1230 Newton St. Akron, OH 44310
Satelite Office Swedesboro, NJ 08085

Offering a full range of Industrial Services
and Maintenance Programs
Boiler Maintenance
Tube bundle cleaning
Heat exchanger maintenance
Sewer jet services
Pipeline video inspection
Vacuum digging
HDPE service
Centrifuge service
Balancing services
Resurface technology
Tank cleaning
Vibration analysis
Bag House maintenance
Centrifugal Pump Service
Conveyor maintenance
Odor Control Carbon replacement



Mechanical services
Transmitter service
Instrument calibration
Lubrication programs
P.E. services
Fabrication
Material handling
Sludge Management
Recycling services
Energy Audits
Technology Audits
SPC
Flood response

Hydrosolve, Inc.
1230 Newton St. Akron, OH 44310
Satelite Office Swedesboro, NJ 08085

Hydrosolve, an industrial maintenance company, is focused on servicing manufacturing facilities that require strong communication, reliability, integrity and uncompromising quality.  Our steady growth is the product of personalized maintenance tasks that are integrated with existing procedures and the needs of our clients.



Over the last 17 years, Hydrosolve has increased skillsets to accomodate the needs of its clients during maintenance intervals. It began with the simple cleaning of process equipment and evolved into total maintenance and sometimes management of a completete process. Often, a plant engineer will discover maintenance issues after a maintenance cleaning and will begin looking for solutions. Hydrosolve commonly solves problems by locating equipment expertise and process failure modes to get the plant up and running with predictable maintenance intervals.



Our three geographic locations – Akron OH – Newark DE and Taylor, MI – provide additional services to central Michigan, Indiana, Illinois, Pennsylvania, New Jersey, Maryland and various southern states.



Our standard operating procedures are streamlined to produce maximum results through consistent performance.  This translates into savings for your facility and growth for our employees.



If quality personalized services, competitive pricing and continuous improvement are essential to your business, then consider Hydrosolve as one of your resources.
Hydrosolve, Inc.
1230 Newton St. Akron, OH 44310
Satelite Office Swedesboro, NJ 08085

DCX Toledo, OH
GM Oklahoma City
Durr GM Oklahoma City
Durr GM Oklahoma City
Durr Harley Davidson
GM Linden, NJ

Maclellan Harley Davidson 

General Motors Linden Assembly

Ford Edison New Jersey

General Motors Wilmington Delaware

Chrysler Newark Delaware

General Motors Baltimore Assembly

Jefferson North Assembly

St Louis Assembly

SteelCase

Owens Corning

PSEG

Clean Harbors

GZA environmental

Beta Biofuels

City of Akron

Siebert Powder

Kraft Foods

Harley Davidson

JM Huber




American Refuel

Covanta

Hovensa Refinery

BASF

PPG

Commercial Contracting Corp

IDG
Hydrosolve, Inc.
1230 Newton St. Akron, OH 44310
Satelite Office Swedesboro, NJ 08085

Hydrosolve, Inc.
1230 Newton St. Akron, OH 44310
Satelite Office Swedesboro, NJ 08085